Campaign Issues
Campaign Issues: Education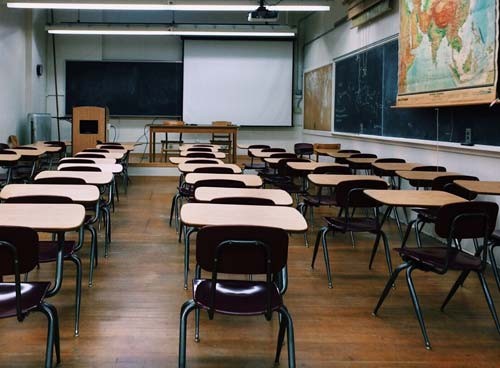 Our nation's schools do better when they stick to the mission of education. The mission in grades pre-K through 12th should be to teach the fundamentals reading, writing, arithmetic and U.S. History.
I support school voucher programs. It allows parent's the freedom to choose schools they believe give their children the best education as well as support the values of the family.
It is a win-win for everyone, if you as a parent do not like something as simple as celebrating a holiday, you can take your voucher and move to a school that does not celebrate that holiday.
Everyone wins.
School vouchers will force public schools to challenge themselves to do better; If they want to survive they will unbind the teachers from teaching to a test.
Teachers, will once again, be able to reach, engage, and inspire the young minds of youth in only the way someone who loves the job can do. Only then can education be successful.
Campaign Issues: Healthcare
Healthcare is an issue that effects everyone. Throwing more money into the system is not a solution. Medicare for all is definitely not the solution.
Anyone ever try to pick up the phone and call Medicare for anything? It takes about 4 hours and patience, because you will be "disconnected" at least twice and have to start all over just to get an answer. It is never the right answer, but you do not know that at the time. You will have to call again, you will never speak to the person you spoke with before even though you are given their ID#, and you will get a completely different answer.
Do not expect anyone to take your question and work to resolve it. If they take your information, they will call you back in about a month, because they are not accountable to you. If you want to use the government service of Medicare, you will wait.
Healthcare today is overregulated in the wrong places; It has become more about generating paperwork and pretending oversight than acutally helping people with their health.
There are many areas of healthcare to fix, but only the people in the field working at it day to day, such as myself, can help solve this problem. We know where the glitches are in access and faultiness in care.
No Professors, Theorists or lifetime Government employee can find a solution because there is no point of personal reference for the problems and no knowledge base of the system.
Campaign Issues: Right to Life
If you ever look into the eyes of a child you fall in love, it is their innocence that we are attracted to, the beauty of wonder and newness to everything.
When I drop my grandson off at Pre-K and look at all the moms and dads, with their mini-me's I can't imagine not one of those little lives stopped before they have had a chance to live.
The facts are, a human being begins at fertilization, when the sperm and ovum meet to form a single cell.
Being a mother is hard, I get it, it is my struggle too, getting it right every time is an impossibility.
We as mothers are blessed with experiencing the greatest joys and happiness when are children are doing good and life is going well for them, and we endure the depths of sorrow and pain when they are suffering through a problem or a he
alth concern.
It is not for everyone and the time might not be right when pregnancy comes along. But there are avenues and things to consider other than that of ending a life.
We must look out for the most vulnerable in our society, and who is more vulnerable than a human baby life.
Before all rights, the first right we must respect should be the right to life.
When one of my patient's mentions a new baby coming into their family, I like to gift them if I am able with a diaper cake, I make myself. It is a gift from the heart, in welcome of a new life.
Campaign Issues:
2nd Amendment

-The right of the people to keep and bear Arms, shall not be infringed. Red flag laws are a slippery slope
---
Mental Health

- It becoming more prevalent in today's society, especially among our youth. We must find a way to provide true mental health solutions and access.
---
Military Support

- Transitional jobs and Veteran support
---
Infrastructure

- Locating grants to improve areas of our district, supporting businesses that choose to locate here and contribute to the improvement of our district
---
Border Security

- A safe and secure border is a safer district for you and I we must not allow criminals who have no regard for humanity to walk freely among us and our children
---
Domestic violence and Human trafficking

- We must stop the devaluation of humans. We must have local resources for domestic violence sufferers and we have to use technology to stop human trafficking.
---
Child Protective Services and Foster Care

- Two systems that require support and re-configured to do justice to their mission of protecting our most vulnerable citizens.